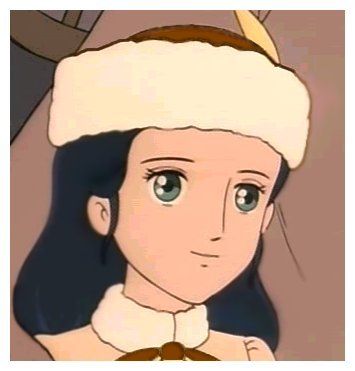 "Shou-Kou-jo Seera"
---
Welcome to our "Little Princess Sara" fansub page. This is the "fansub page" because there are several other wonderful web sites about the classic children's novel "A Little Princess" by Frances Hodgson Burnett. They explain the background of the novel and the story far better than could be done here. This page is solely to provide information about our fansub of the Nippon Animation feature, "Shoukoujo Sara" which appeared on Fuji TV in 1985 as part of the World Masterpiece Theatre.
For me, (Barbara) the unique thing about this project is that it is the first fansub I have attempted to translate from Japanese to English entirely by myself. This is quite a challenge, but as you can imagine, it is very rewarding as well.
See below for the latest news.
Some other excellent links:
Taro Rehrl's encyclopedic "A Little Princess Sara"
Sub Rosa: Rare and Literary Anime (Ben Ettinger)
Frédéric Goetzinger's excellent WMT site.
---
The Primary Voice Actors:
Sumi Shimamoto as Sara Crewe. Shimamoto-san, by coincidence, played "Saint Juste" in our other project, "Brother, Dear Brother". She is well known for her role as Kyoko in "Maison Ikkoku" as well.
Taeko Nakanishi as Miss Minchin.
Eiko Yamada as Livinia.
Mie Suzuki as Becky.
Chika Sakamoto as Peter.
Maki Yaosaha as Ermengarde.
Naoko Watanabe as Lottie.
Yukiko Riwa as Miss Amelia.
Sanae Takagi as Mariette.


News and Updates
Well, I hadn't actually asked for sponsors. But in no time at all, people who wanted to sponsor the work appeared, some of them dear friends or World-class Sara fans, and it wasn't possible to refuse them. In the process, I guess we ended up committing to doing eps 1-4, making up volume 1. Funny how that happens.
Right now, Ep. 1 is completely translated and timed. However, the "design" isn't done. The "design" is the way that subtitles appear on the screen, the display titles (main titles), the philosophy of whether to have an elaborate introductory sequence or a bare-bones one like in Romeo, the details to put on the series tags ("eyecatches"), and the questions of what to do with the digital version, which is made during the subbing process, but which hasn't been given out. So there's quite a bit of detail work to do before ep. 1 is ready. I want to have ep. 1 completely done before starting to translate ep. 2, so there will be a delay before more translation happens to allow me to do the video work. Update: as of 7-1-01, Sara's "design" is about done and a rough sub was run to see how it played. This fansub will not have an elaborate introduction for most volumes, but just a short, plain one with basic credits. It will be worked into the show start between the Op and the A piece, except for the logo and title which will show of course at the outset.
It's still a possibility that it (ep. 1) could appear in a temporary collection, just for the club. This would mean that Sara ep. 1 might appear on a tape containing Ace-TV1 ep. 1 and also our remaster of "Oshare Kouzou wa Hanamaru!". I think it depends on how work goes. This is looking less likely, however.
Episode titles and Sponsors:
1."Miss Minchin's Seminary for Young Ladies"
(minchin joshi gakuin)
Sponsored by: Taro Rehrl (paid)
2.[no title yet]
Sponsored by: Anna Weber (paid)
3.[no title yet]
Sponsored by: Joshua R. (paid)
4.[no title yet]
Sponsored by: Indiana University Japanese Animation Club (paid)




Dozens of beautiful paintings of London

and Victorian interiors appear as backgrounds.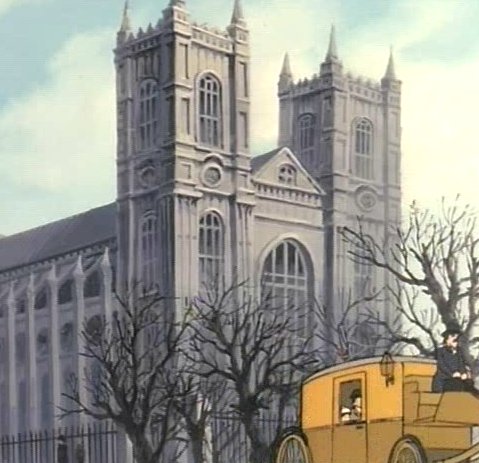 ---
Note: this page is still growing rapidly.

---
This page was designed in a generic text editor and checked in Explorer 5, Netscape 4, and Opera 5. Last updated on 4/24/2001.